Custom Crating - HELICOPTER
SIKORSKI S-92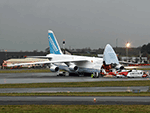 On a cold & wet saturday morning in february, the A-1 team arrived to a sight which few people have the opportunity to see up close & personal. On the tarmac was an Antonov 225 and a Sikorski S92 helicopter.
The A-1 team's task, for the next 12 hours, was to assist the mechanics in disassembling to S-92. Then do what we do best, which was the prepping, packaging and crating.
All 4 S-92 blades, which are over $250,000 ea., were loaded into a custom crate, designed and built on-site to the customers specifications. The rest of the un-assembled equipment was crated & packed into Sikorski spec crates the A-1 team built specifically for this job. All of the crates were packed outside, in the rain, with temperatures in the high 30's to low 40's.
The weather conditions made a delicate job that much more dificult to execute. Once the A1 team was done with prepping and packing, we were faced with another difficult challenge: driving the crates via forklift, into the belly of the Antonov. Normally this wouldn't be such a difficult task, but when you add in the rain, the result was a slippery condition on the driving surface of the metal ramp that we had to embark into the Anatov's belly.
In mitigating the added risk, the A1 team took the extra precautions necessary due to the conditions. The result was that each and every crate was loaded safely, along with cabin, which was loaded last. Although it was a miserable day outside that day in the rain & cold, we left with the satisfaction of knowing the job was executed flawlessly for a happy and repeat customer. What can we do for you? Call us now at 817-649-9996!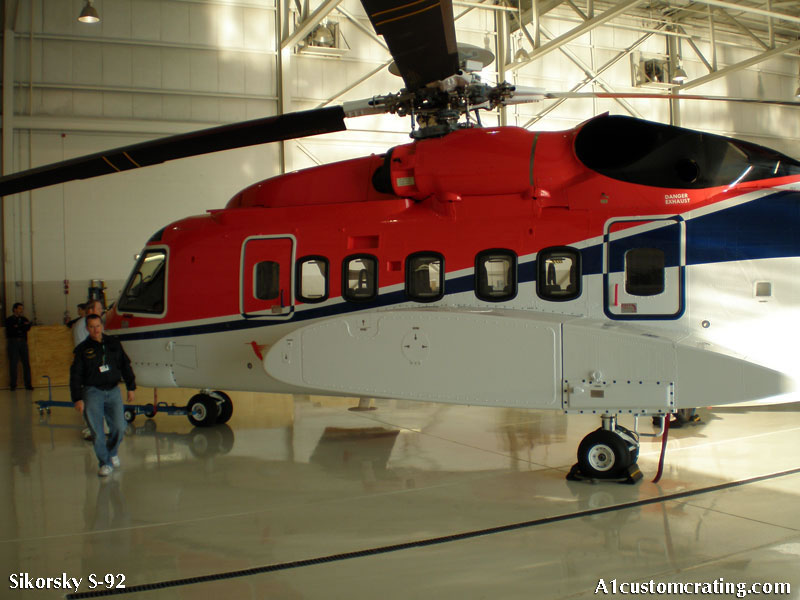 In Business for Over 25 YEARS - Because We Care!