Frequently Asked Questions
If you do not find the answer to your questions, Call us at (817) 649-9996 and we will be happy to assist! OR you can shoot us an email...just click HERE!
How much will it cost to crate my item(s)?
Can A-1 crate my item on-site?
Can A-1 ship my item(s)?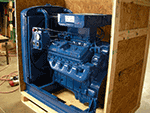 Yes we can. At A-1, we can ship any where in the world. We use top grade lumber to build better boxes. A1 Custom Crating is certified to use the ISPM No 15 stamp. This certifies us to build bug-free crates and boxes for shipment all over the globe. We are also licensed to remanufacture the heat treated lumber into crates and boxes and stamp the parts with the EU Stamp for shipment overseas, ensuring your valuable cargo is compliant with international treaties and will not be held up during export.
Can A-1 provide residential, inside, "white glove" deliveries?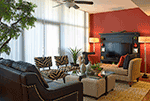 Yes we can. This is one of our customer's most common requests. We can have your item(s) delivered, installed & remove the debris from your home.
Does A-1 provide local & long distance deliveries?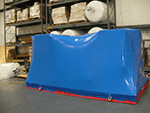 Yes we can. Whether it's 1 item or a complete household move, we can do both and anything in between.
What other services does A-1 Provide?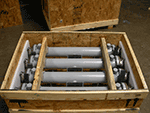 We are also a full service warehouse to the design trade. Which includes: receiving, storage, repairs, delivery & installation. At A-1, we also have a metal fabrication shop & a certified welder on-staff to handle anything from helicopter shipping skids built to manufacturer's specs, to rolling racks for the aviation industry or anyone else that has a need for rolling racks made to spec.
In Business for Over 25 YEARS - Because We Care!