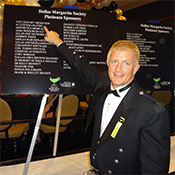 Who Are We?
A1 Custom Crating is a family owned and operated company. We have been providing quality product and service to the packaging and crating industry since 1975. We incorporated our business in 1990. For over 25 years, our quality standards are among the best in the industry. We can and will pack your product, whatever it may be, to the specifications you provide. We can also assist you or recommend a packaging standard for your product. Please call us for any quote or questions you may have regarding our services.
When shipping a flawless Ming vase to a foreign buyer there are no lucky breaks. When packing an exquisite clock for appraisal who wants to pass the time worrying? And when transporting valuable etchings you need more than a stroke of good luck. You need A1 Custom Crating, an experienced packing and crating company that specializes in handling fragile and valuable cargo.
A1 Custom Crating appreciates quality and is sensitive to the special needs of your prize possessions. Dealers, appraisers, collectors and people on the move know that they are in good hands with A1. So whether it's a custom packing job for shipping across town or out of the country, call us whenever you need a soft touch. We'll baby your Grand and mother your Grandma's antiques. We handle the big items too! Like shipping helicopters or Boeing wing assemblies!